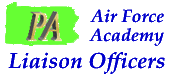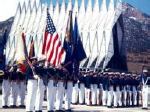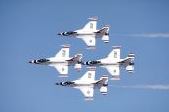 ---
ALO Recruiting

(Credit Note: This material has been adapted from
Admissions Liaison Officers of Tennessee.)
Thank you for your interest in the Air Force Academy Admissions Liaison Officer (ALO) program. This page is divided into three sections:
An introduction to the Liaison Officer program.
The text of the official brochure of the Air Force Academy Admissions Liaison Officer program (without the graphics).
Click on the link of the section you wish to view, and again, thank you for visiting our site.
Introduction
The Admissions Liaison Officer (ALO) force is composed of Air Force Reserve and Air National Guard officers located throughout PA. Some LOs participate as an additional duty to their Category A or B Reserve or ANG position, while others serve as primary duty LOs (their primary reserve job, Cat E slots), while still other ALOs are retired officers. Active officers and civilians of military affiliation are also eligible. You do not have to be a graduate of the Air Force Academy to become an ALO.
Our primary job is serving as a link between students interested in applying to the Air Force Academy or for an Air Force ROTC scholarship. The majority of our time is spent visiting the schools, attending college fairs, talking with students and counselors, interviewing and providing written reports on Academy and AFROTC applicants, and attending various military-related functions in which we "show the uniform". You can usually make your own schedule. The heaviest demands on your time are generally from September through December. We have unit meetings once a year, usually in August or September.
Each ALO is assigned a set of high schools and the associated middle and elementary schools. Area assignments are based on the needs of the program and your longevity in the program with the individual's preferences taken into consideration. New LOs may be assigned an area anywhere in PA and are expected to visit their schools on a regular basis.
The Liaison Officer position will allow you to maintain your association with the Air Force and earn points toward retirement. The satisfaction of assisting a young person in attaining a dream you probably had as a teenager is our greatest compensation. The Academy currently expects primary LOs to earn a minimum 48 points per year, exclusive of the 15 participation points. The Academy provides some postage stamps, but you will not be reimbursed for miles, gas, long distance telephone calls, etc. You can obtain a few paid man-days per year to help defray a portion of your expenses.
The selection process includes completing miscellaneous Air Force and Academy forms, obtaining OPRs, and completing an interview with the LO Director. If you are accepted in the program, there is a local training program which must be completed. You may be scheduled for a one week training program at the Academy at a later date.
If you are interested in joining our corps of dedicated officers or would like more information on the Liaison Officer program, please e-mail Major Andrew Parke. Thank you again for your interest in our program.

UNITED STATES AIR FORCE ACADEMY
LIAISON OFFICER PROGRAM


What is the Air Force Admissions Liaison Officer Program?
The Air Force Admissions Liaison Officer Program, through a corps of Air Force Reserve, Air National Guard, active duty and retired officers, provides information about Air Force educational opportunities to high school counselors and administrators in all 50 states and several overseas areas. These officers explain Air Force Academy and Air Force Reserve Officer Training Corps programs and admissions procedures to young men and women potentially qualified and interested in an Air Force career. Liaison Officer Commanders (LODs)) administer the program in designated geographical areas, and report to the Director of Admissions Liaison and Recruiting Office at the Academy.
How are Admissions Liaison Officers Assigned?
LODs recommend Admissions Liaison Officers (ALOs) for appointment in their respective areas, subject to approval of the Director of Admissions Liaison and Recruiting. Reservists performing duties as ALOs can be primarily assigned to the 9001st Air Reserve Squadron, or serve in an additional duty capacity.
Where are Liaison Officers Assigned?
As a primary duty ALO you will be assigned directly to the 9001 ARS, but will be responsible to the LOD in your geographic area. Additional duty ALOs remain assigned to their primary organizations, but perform the same admissions-related duties as primary ALOs while on man-days or for point credit. Most work is performed at home or at assigned schools. The number of schools and geographic area each ALO covers depends on the number of officers in each region.
What are the Responsibilities of an Admissions Liaison Officer?
ALOs must create an initial interest in the Air Force, sell the Air Force well, and keep that spark of commitment to country and service burning in the top 15% of the country's projected high school graduates (estimated at 300,000). ALOs, as the primary Air Force official representative in their communities, must know the Air Force Academy and AFROTC programs well, and know how to effectively sell them. Local marketing plans will blend together and serve as the recruiting road map for the ALOs to identify, recruit, and evaluate those individuals whom the Air Force will train, retain, and commission. The ALO recruiting effort is an integral piece of the recruiting puzzle which, through a total blue-suit recruiting effort, will provide the Air Force leaders our country so desperately needs in this ever-changing and complex world.
The ALO is responsible for contacting and informing local high school counselors and administrators about Air Force opportunities available to their students who desire to continue their education and pursue a military career. The ALO meets with students and parents individually and in groups, to inform them about opportunities and admission requirements and procedures. The ALO then counsels and assists prospective candidates throughout the admission process. When candidates enter the Academy or the AFROTC program, the ALO is encouraged to maintain contact, offering encouragement and following their progress until graduation.
ALOs also represent the Air Force at college nights, science fairs, service clubs, and other similar activities. Occasionally they appear on radio, TV, and before civic groups to explain the Academy and AFROTC to the public. They sponsor cadets in public speaking appearances and counseling sessions when the cadets are home on Grassroots assignments from the Academy and AFROTC. They can be called upon to help with arrangements for visiting Academy representatives.
In order to accomplish these duties, the average ALO spends approximately three days per month working in a points-only status. Since the program is comprised of volunteers with limited manday support, and no travel or per diem, an ALO can expect to expend some personal funds.
When do Admissions Liaison Officers Perform Duty?
Most work is performed at the convenience of the ALO. Obviously, school contacts must be made at times the schools are in session, but individual contacts may be made at times mutually agreeable to the ALO and student. Each ALO is scheduled for a three-day active duty training tour at the Air Force Academy approximately every three years. The ALO will also receive training from local AFROTC detachments and Admissions Counselors (ADCOs) and may be scheduled to attend AFROTC field training encampments.
ALOs also attend a mandatory annual Admissions Liaison Officers meeting at the request of the area LOD.
What are the Benefits of Being an Admissions Liaison Officer?
Each ALO will be reimbursed for an average of three active duty days per year (subject to availability). These days are paid time for which salary and benefits are received commensurate with rank and time in service. ALOs are also considered active members of the Air Force Reserve and are eligible for promotion to higher grades at appropriate times in their careers. Further, ALOs who have proven their dedication and ability may be promoted to the position of either LOD or Deputy LOD. Probably the greatest benefit of all, however, is identifying, evaluating, counseling, and sharing in the accomplishments of tomorrow's Air Force leaders. Many ALOs are asked to commission the students they have worked with for so many years. For more reasons, please review 20 Good Reasons to be an ALO below.
How to Become an Admissions Liaison Officer:
If you are interested in becoming an ALO, you should discuss the possibility of an assignment with the LOD in your area. If you do not know the name of the LOD, you may call or write to the Academy to obtain this information. Contact the Regional Directors of Admissions Liaison Office at the following address:
Regional Directors of Admissions Liaison (RRPR)
United States Air Force Academy
USAF Academy, CO 80840-5651
Phone: (719) 472-2640

TWENTY GOOD REASONS TO BE
A CATEGORY "E" ALO
Reservists assigned to the local Air Reserve Squadron contribute a lot of time, energy and enthusiasm to the ALO program. You may feel overworked and under-appreciated at times. But, be assured that the Air Force Academy and your local commander value you and your efforts. The benefits of being a Category E ALO may not always be obvious but they are many:

1. Income. Category E reservists work for retirement points. In addition, limited paid mandays are usually available for school visits, community events, college fairs, Grassroots, ROTC field training, CFT, congressional panels, and ALO training.
2. Retirement credit. You can accumulate up to 75 IDT points a year for retirement plus points for mandays, special tours and prior active service. With 20 good years, you can draw retired military pay at age 60. Furthermore, your military service entitles you to an additional partial Social Security annuity beginning at age 62
Example 1: A Major with 8 years active and 12 Reserve would have 3820 points and be entitled to $1,170 a month at retirement (based on the 1998 pay scale).
Example 2: A Lieutenant Colonel with 8 years active and 14 good Reserve years would earn 4000 points and be entitled to $1,465 a month (or $17,500 a year) at age 60. Then, at age 62, a reduced Social Security pension would add a minimum of say $2,500, for a total annual retirement income of over $20,000. All that from just "weekend warrior" work after leaving active duty.
3. Promotions. The Air Force Academy provides promotion opportunities for 9001st ALOs up to Lt Col. Although the promotion rate is slightly below that for traditional reservists, it is still remarkable when one considers that ALOs don't have a wartime mission. This might be viewed as a benefit when one considers the low probability of being recalled during a national defense contingency.
4. Fallback position. As an ALO, you cannot get promoted out of your slot. If you have a category A or B position, you can still be an ALO as an additional duty. Then, if you get promoted out of your slot or the position is deleted, you can revert to primary duty 9001st. Since thousands of reservists lose their positions every year, this benefit alone is valuable.
5. Flexibility. No drills, no UTAs. Reserve participation can be scheduled around employment or family activities.
6. Awards. The Air Force Academy makes a special effort to recognize the outstanding contributions of ALOs.
7. Tax deductions. Depending on your duty status, you can deduct part of mileage, uniforms, and out of pocket expenses. Consult your tax advisor.
8. Officers' club. The Air Force Academy Officers Open Mess charges ALOs $72 a year for membership. That's an annual saving of around $150. The club card and credit card is honored at all officers' clubs.
9. License fee savings. Some states offer a distinctive reserve license plate, often at reduced cost. You may also be eligible for a free drivers license. Rumor has it that a reserve tag and a veteran's drivers license will make it less likely that a police officer would give you a traffic ticket.
10. Exchange shopping. You have unlimited use of military exchange facilities and the military clothing sales store. A special dependent ID card is available for spouses.
11. Commissary. You can use the commissary any time you are on mandays. Also, 9001st ARS ALOs get commissary cards which authorize 24 shopping trips a year.
12. Base services. When on military installations, reservists can use the base library, family services, education services, legal assistance, MARS messages, and the liquor store. Availability depends on your duty status and local base policy.
13. Recreation. Defense installations have some or all of these facilities: Auto hobby shop, craft shop, campsites, cabins, boating, jet skis, fishing, bowling alley, golf course, gymnasium, swimming pool, discount tickets, theater, child care, aero club, equipment rental, recreation center, picnic grounds, horseback riding, and skeet range.
14. Space-available travel. You can travel space-A on military aircraft any time, anywhere in the continental United States and its possessions for a nominal fee. You must however, understand the rules and the risks.
15. Transient quarters. As a reservist, you can stay at any VOQ or TLF if there is space available as governed by local base policy.
16. Insurance. You may apply for up to $200,000 in term life insurance. The cost is $10 a year for each $10,000 of insurance.
17. Survivor benefits. For a small premium, part of your reserve retirement annuity can be left to a surviving spouse. Once you reach 20 years of service and accept or decline this benefit, the decision is made for life. See the base Casualty Assistance Officer about survivor benefits.
18. Retirement benefits. At age 60, Reservists enjoy the same privileges as active duty retirees. This includes a monthly retirement check for life, free or low cost medical and dental care for you and your family, and space-available travel outside the Continental United States.
19. Civilian contacts. Although you should avoid using your military status for civilian gain, your reserve affiliation can expand your network of contacts and offer greater visibility within your community.
20. Intangible rewards. These really are the most important benefits. You have the personal satisfaction that your guidance will influence the future of America's finest young people. Although Category E reservists don't have a wartime mission, you can take pride that you provide a vital function for the Air Force and our nation by identifying the best officer candidates. As a member of a carefully selected elite group, you can enjoy camaraderie and develop lasting friendships. You are giving something back to this great nation that provided you the opportunity and freedom to become a successful Air Force officer.
---
This website is not an official publication of the United States Air Force. Information presented here is for informational purposes and does not necessarily represent the official viewpoints, data or policies of the United States Air Force or affiliated organizations. Anyone requiring 'official' validation or verification of information, data or policies should contact Air Force Academy Admissions.
---
Last Modified: 5 Nov 2014