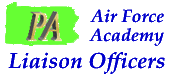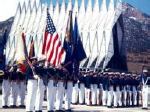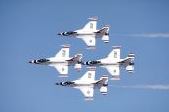 ---
Air Force Academy Briefing Sheets

(Credit Note: This material has been adapted from
Admissions Liaison Officers of Georgia )
This page provides a brief look at some of the basic areas of interest to students who are considering the Air Force Academy. Additional information may be found on other pages of this site.
---
AIR FORCE ACADEMY
APPLICATION PROCESS
PRE-APPLICANT
Request an application from the U.S. Air Force Academy (USAFA)
APPLICANT / PRECANDIDATE
Complete and return the Precandidate Questionnaire (PCQ)
USAFA determines basic eligibility
TENTATIVE CANDIDATE / CANDIDATE

The student must accomplish or complete the following:
Obtain a nomination from U.S. Congressman or the Vice President
Complete a Department of Defense Medical Evaluation
Pass the Physical Aptitude Exam (Oct-Feb)
Provide Official SAT or ACT Test Scores
Counselors complete an official transcript & activities record
Complete various Air Force forms/certificates
Submit an essay/writing sample
Complete an interview with an Air Force Admissions Liaison Officer
NOMINATION REQUIREMENTS
Each Cadet appointed to a military academy must first obtain a nomination. These nominations are usually obtained from the student's U.S. Congressmen, although other sources are available. Each Representative or Senator has his or her own application requirements, but they usually include providing a writing sample or letter, transcripts, letters of recommendation, and completing an interview by the Congressman's military appointment panel. Students must apply to their Congressman or Senator for a nomination and to the Air Force Academy for an appointment - neither step replaces the other. Students should contact their Congressmen as early as possible to learn specific requirements. Congressional deadlines for completing their nomination packet are as early as 15 October!
NOMINEE
A candidate who has received a nomination from an approved nomination source (usually a senator or representative). A nominee is not guaranteed an appointment, but a student cannot obtain an appointment without a nomination.
APPOINTEE
A student who has obtained an offer of appointment to the Air Force Academy and has received a nomination. CONGRATULATIONS!

For more information, contact the Air Force Academy or your Admissions Liaison Officer.

---
AIR FORCE ACADEMY
TIPS FOR APPLICANTS
IMPROVE SAT/ACT SCORES



a. Practice with the PSAT or PACT. Take the ACT or SAT at least once in your junior year.

b. Consider using a good prep book, computer program, etc. to prepare for the SAT/ACT.

c. Take the SAT and ACT tests on every test date until you are comfortable with your scores.




ENROLL IN SOLID COLLEGE PREP CLASSES throughout junior and senior high school (and if necessary, college), especially English composition and literature, all math to include calculus, science, trigonometry, engineering, and a modern foreign language. Work hard to get the best possible grades (ideally, at least a 3.65 and be in the top 3-5 percent of your high school class).


BECOME INVOLVED IN LEADERSHIP POSITIONS in extracurricular activities, including varsity sports and community service.


START EARLY. The application process places a considerable workload not only on you but on your counselors, nominating sources, selections staff and referrals. The more time you give yourself and others to complete the requirements, the more likely you are to succeed. Nomination deadlines for U.S. Representatives and Senators are usually in October of your senior year.


COMPLETE ALL ACTIONS PROMPTLY. Take a personal interest in the status of your selection folder and insure all required documents are on file. Take the physical as early as possible.


GET INTO AND MAINTAIN GOOD PHYSICAL CONDITION.


IMPROVE PULL-UPS. In the Physical Aptitude Exam (PAE), pull-ups are the main cause for failure for men! New for this year, women do not do pull-ups, but are required to do a flexed-arm hang of at least 21 seconds.


CONSIDER ALTERNATIVES. Apply for an AFROTC scholarship at a civilian institution.


PARTICIPATE IN THE AIR FORCE ACADEMY'S SUMMER PROGRAMS. The Air Force Academy has a variety of summer programs, including the Summer Seminar, sports camps and, in some years, language camps. Ask your Air Force Liaison Officer about these programs.
KEEP YOUR ADMISSIONS LIAISON OFFICER (ALO) INFORMED of significant milestones. Show an interest.
---
AIR FORCE ACADEMY
PILOT/NAVIGATOR QUALIFICATIONS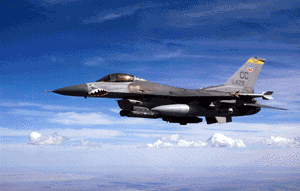 In addition to the regular physical standards for entry into the Air Force Academy, the following additional physical requirements are required for pilot/navigator qualified cadets. Requirements at time of commissioning are generally more liberal. All cadets, whether pilot/navigator qualified or not, receive orientation flights and glider/soaring orientation flights while enrolled at the Academy. Cadets may volunteer for additional training in soaring, parachuting or light aircraft flying. All cadets selected for pilot training will also complete the Flight Screening Program during their senior year at the Academy.
VISUAL ACUITY

Eyesight:

Far Vision: No worse than 20/50 (Pilot) and 20/200 (Navigator), correctable to 20/20 (both categories).

Near Vision: 20/20 Uncorrected (Pilot), Correctable to 20/20 (Navigator)


Refractive Error:

Refractive limits of +2.00/-1.00 in any meridian and .075 astigmatism (pilot) and +2.00/-1.50 in any meridian and 2.00 astigmatism (navigator).


Color Vision and Depth Perception:

Successful completion of the Pseudoisochromatic Plates or Farnsworth Lantern color vision tests and the Vision Test Apparatus-Near and Distant (VTA-ND) or Titmus Stereofly or Randot Stereo or Verhoeff depth perception tests. These standards are the same for both pilot and navigator qualification.

Procedures to reverse the nearsightedness, including radial keratotomy and similar surgical and non-surgical alterations to the cornea (orthokeratology), and experimental operations (photokeratectomy), disqualify you for all military programs.

HEARING

Maximum hearing loss in either ear cannot be greater than as follows:
(ISO-1964 -- ANSI Standards 1969):

Frequency

500

1000

2000

3000

4000

6000

Loss

25

25

25

*

*

*

*No more than a total of 270 decibel loss for both ears at 3000, 4000, and 6000Hz. These standards are the same for both pilot and navigator qualification.

STANDING HEIGHT
64 inches minimum to 77 inches maximum for both pilot and navigator qualification.


SITTING HEIGHT
34 inches minimum (pilot) and 33 inches minimum (navigator) to 40 inches maximum (both), measured while sitting erect, the distance from top of head to chair seat.
For more information on Academy medical standards, visit the Air Force Academy medical standards web page.
---
AIR FORCE ACADEMY
SUMMER PROGRAMS
SUMMER SEMINAR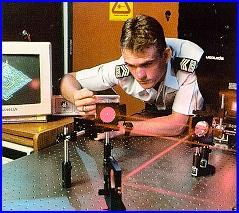 Requirements.


You should have a 3.5 GPA or above (4.0 Scale)

Take one or more of the following tests with the indicated
mimium scorces (higher scores make your more competitive):



PSAT (Verbal - 58 / Math - 56)

PLAN (24 Composite)

SAT (Verbal - 580 / Math - 560)

ACT (English - 25 / Math - 24 / Reading -25 /
Science Reasoning -24)

Demonstated achievements in athletics, extracurricular, and
leadership activities.
You must be in good physcial condition
Complete an application and be selected to attend

Deadlines: Applications must be received by the Air Force Academy by late January of the junior year.

Application Requests: HQ USAFA/RRPX, 2304 Cadet Drive, Suite 211, USAF Academy, CO 80840-5025, or Col James M. Kirkstadt, Western PA ALO Summer Seminar coordinator, or contact your Academy Liaison Officer.
For more information see the USAFA Summer Seminar page.

SUMMER SPORTS CAMP

Two week sports camps are available in more than a dozen sports, including cheer leading. The cost is approximately $400 which includes meals, lodging and instruction. For details about this program, call 1-800-666-USAF.

SUMMER LANGUAGE CAMP

The Air Force Academy offers two week foreign language programs in French, German, Spanish, Russian, Chinese and Japanese. No language experience is necessary but the foreign language will be used at all times. The Language Laboratory is currently under renovation - check with your Liaison Officer for the status of this program.

For more information on any of these summer programs, contact the Air Force Academy, your Academy Liaison Officer, or visit the Air Force Academy web site.

---

This website is not an official publication of the United States Air Force. Information presented here is for informational purposes and does not necessarily represent the official viewpoints, data or policies of the United States Air Force or affiliated organizations. Anyone requiring 'official' validation or verification of information, data or policies should contact

Air Force Academy Admissions

.

---

Last Modified: 30 June 2012