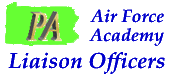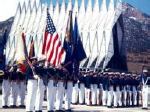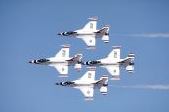 ---
Eligibility Requirements
BASIC ELIGIBILITY
To be eligible to enter the Academy, you must be:
A citizen of the United States
Unmarried with no dependents
Of good moral character
At least 17, but less than 23 years of age by July 1 of the year you would enter.
It takes a well-rounded program of leadership, academic, and athletic preparation to be one of the few who can meet the Academy's high admission standards and the fierce competition for appointments.
Carefully consider the characteristics of dedication to DUTY, desire to SERVE others, ability to accept DISCIPLINE, and the enjoyment of CHALLENGE in deciding if you want to pursue an Air Force Academy education.
You must obtain a legal nomination to receive an appointment. All students are eligible to apply for a nomination from their two Senators, their Congressional Representative, and the Vice President. You should apply to all nominating sources. Be sure to contact the Academy and your member(s) of Congress in the spring of your junior year!!
To be competitive for an Air Force Academy appointment, we recommend you complete a minimum of the following high school courses:
Four years of English
Four years of college-prep math
Four years of laboratory sciences
Three years of social studies
Two years of foreign language
One year of computer science
Special consideration is given to students with honors and advanced placement.
ACT/SAT
BE SURE TO TAKE THE PSAT AND/OR PACT AND THE SAT AND/OR ACT!!!!! You may retake SAT/ACT tests as often as you wish. The highest individual score achieved in each category will be used.
There are no published minimum scores as the Air Force Academy uses the "whole person" concept. However, the class statistics below reflect the test results of recent classes. As a guide, the minimum SAT score for an AFROTC Scholarship is 1100.
Entering USAFA Class Averages
SAT: 626 Verbal, 649 Math; mid 50%: Verbal: 580-670, Math: 610-690
ACT: 28 English, 30 Reading, 29 Math, 29 Science Reasoning
The Air Force Academy has high admission standards and the competition for an appointment is very intense. Students must possess a strong record of academic excellence, leadership potential, community service, and physical fitness. If you want to serve your country and receive an outstanding education in a challenging military environment, the Air Force Academy may be the place for you.
MILITARY OBLIGATION
Upon graduation from the Air Force Academy and receiving a commission as a Second Lieutenant in the United States Air Force, the officer is required to serve on active duty for five years. Specialized training such as flight training incurs an additional obligation. Officers completing Undergraduate Pilot Training now have a service commitment of 10 years from the date of UPT completion.
---
This website is not an official publication of the United States Air Force. Information presented here is for informational purposes and does not necessarily represent the official viewpoints, data or policies of the United States Air Force or affiliated organizations. Anyone requiring 'official' validation or verification of information, data or policies should contact Air Force Academy Admissions.
---
Last Modified: 30 June 2012